We Help Your Business get found right in Your Own Neighborhood
That may sound a bit strange at first, but our clients come to us for just that: Getting their local business found on the internet by other people in their neighborhood. It's called Search Engine Optimization. It's what we do at Arrow-SEO, including the latest Structured Microdata / Rich Snippet mark-up, and we can do it for your small business too. Just click on the eMail: Arrow-SEO link in the sidebar to let us know how we can help you.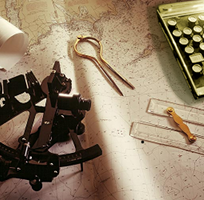 Website Design - SEO - Custom Code
We do more than small business SEO. Website Design is a passion at Arrow-SEO, so even if you don't need someone tuning your website's code, we'd love to show you some of our prettier work (not that boring code stuff). If you're looking for a new or redesigned website for your business, we've worked on a range of sites from basic template input, to template customization (like the site you're on now: a heavily customized version of a free template!), to complete from-the-ground-up designs.
You're going to need someplace to host your website, right? Arrow-SEO offers managed website hosting packages (where you can actually get someone you know on the phone to quickly solve your problems) that fit most budgets. We do charge more than the basic, bare-bones hosting plans, but we also provide more so that you can focus on business and not computer issues.
OK, code is fun! We were just kidding before. Specializing in bash (Bourne Again Shell) scripting for the Linux CLI, html/css, and even some php, C++ and AppleScript, Arrow-SEO gets all geeky over code. This may not seem like a big deal, but the right computer script can save dozens of man-hours and increase your margins.
And that's not all we do. Arrow-SEO provides a spectrum of services that address computer-related issues every small business faces these days; advanced spreadsheets and forecast modeling, small network troubleshooting, even repair and recovery. We view computer problems as fun challenges to solve for you!